Our Profile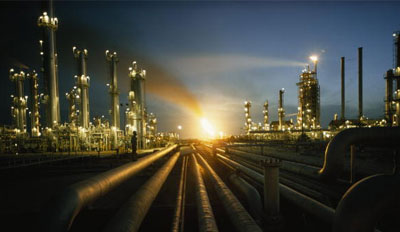 Industrial Technical Methods Co.Ltd. (INTC), headquartered in Dammam, Saudi Arabia is a leading multidisciplinary contracting group specializing in Construction, Fabrication and Maintenance services for the Energy and Industrial sectors.
Today, we operate across the MENA region and undertake a diverse portfolio of projects in several areas of the Oil & Gas Industry such as Field Development, Enhanced Oil Recovery (EOR), Gas Treatment and Compression, Refineries, Petrochemicals, Tank Farms, Pipelines, Flowlines, Onplot and Offplot Facilities for the leading Oil & Gas companies. Our in-house capabilities encompass Civil, Mechanical, Electrical and Instrumentation disciplines with dedicated teams serving each of these discipline areas.
The mix of intellectual capital, investment in technology, local knowledge, industrial facilities, fabrication workshops as well as our large fleet of sophisticated construction equipment gives us a competitive edge.
We have a proven track record of maintaining high safety standards across the business and have consistently achieved Lost Time Injury frequencies well below the industry average. In recognition of our dedication to occupational health and safety, we have received several letters of appreciation and safety awards.
Our growing and diverse client base is a testament of our ability to conceptualize, manage and deliver high value & complex projects to the clients' satisfaction.
For the last 35 years, INTC has worked in partnership with its customers nurturing relationships by providing high quality services focused on delivering & adapting to meet client expectations. These long lasting relationships and our long term contracting model has been the basis on which we have maintained a healthy and stable revenue stream.
INTC will continue to challenge the status quo and identify new niche markets as well as strengthen traditional areas of our business with the underlying goal to add value to our customers and our business.